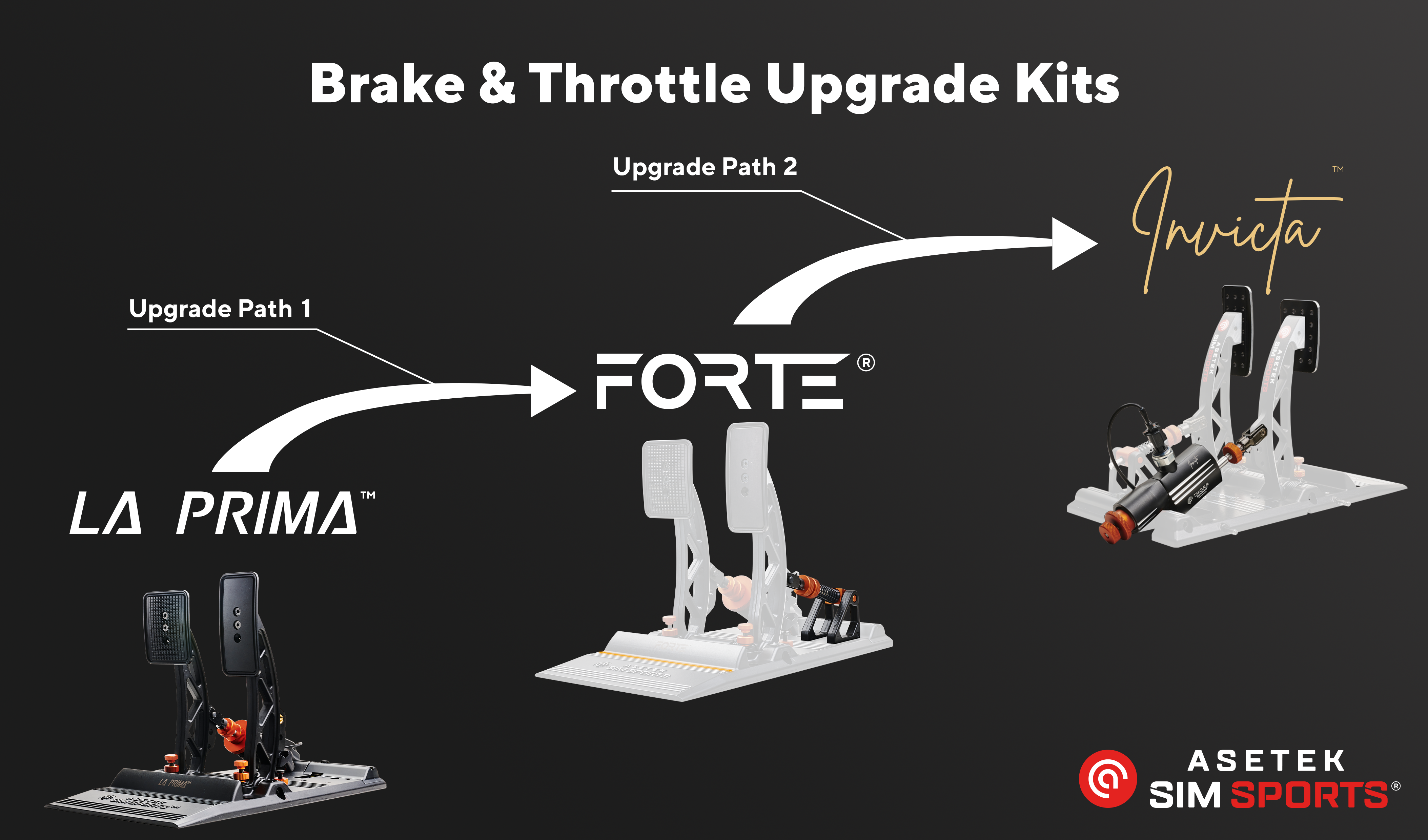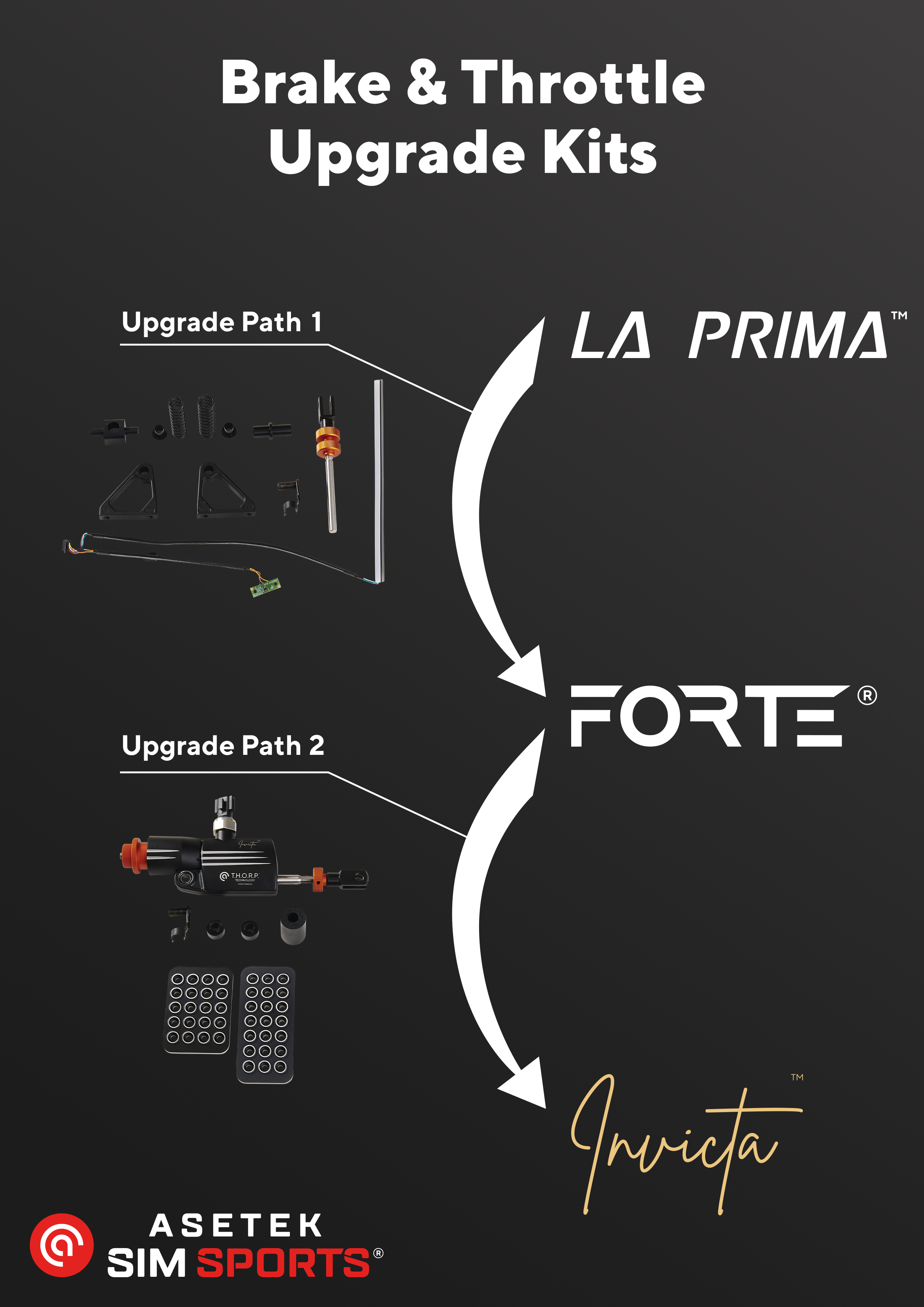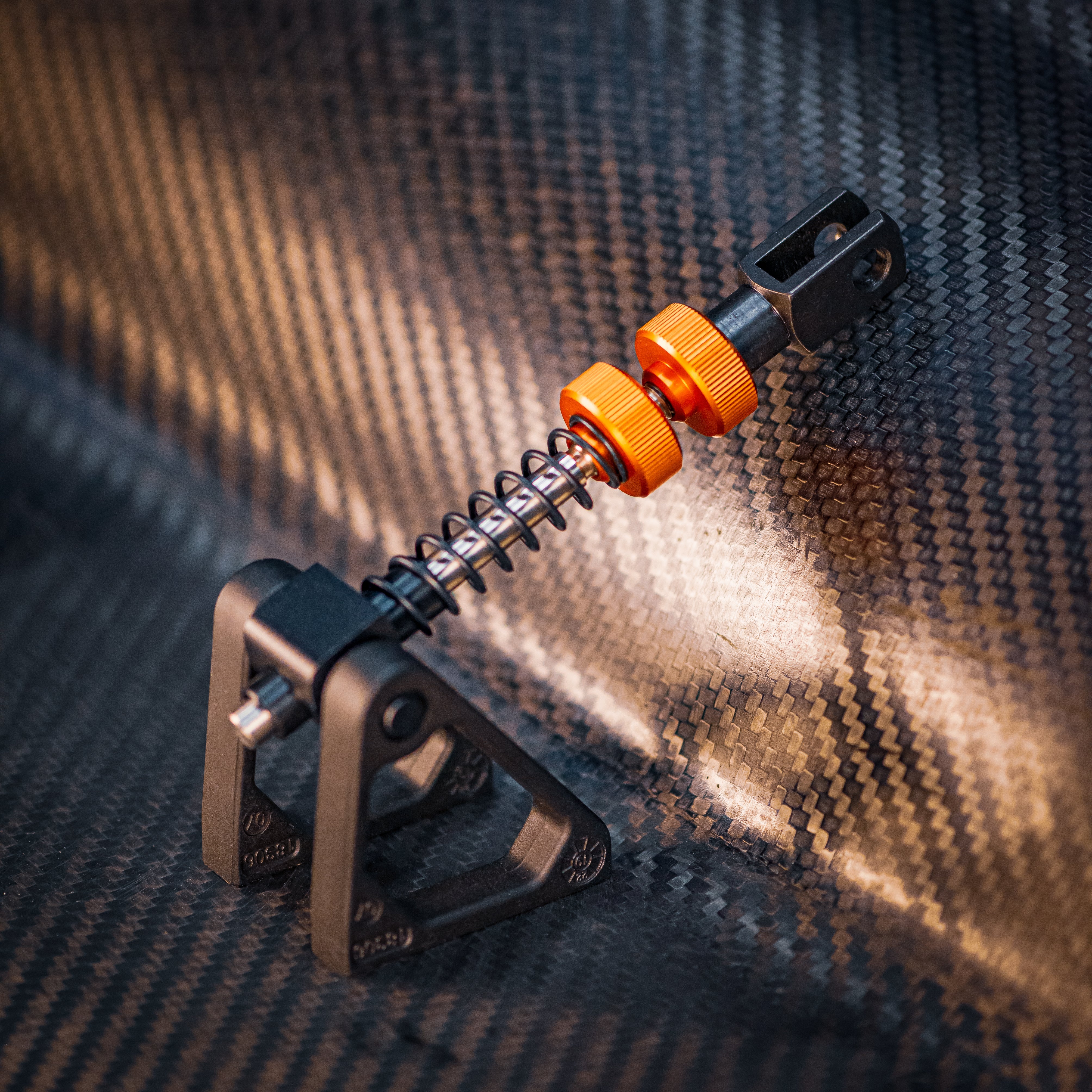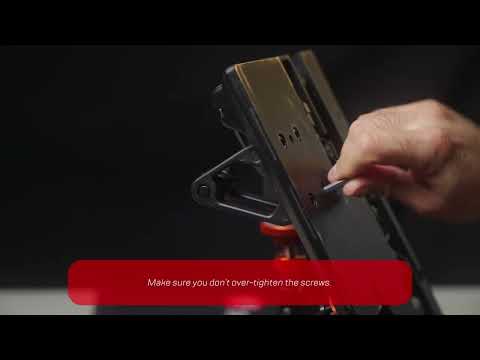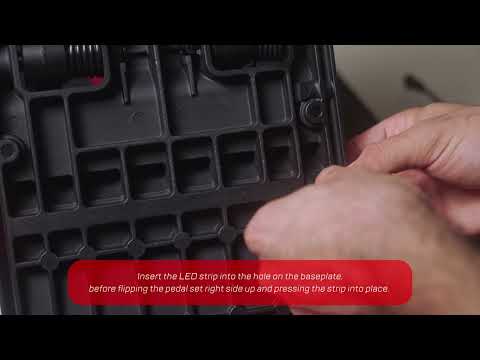 Asetek SimSports - La Prima® to Forte® Pedal set Upgrade Kit
---
La Prima® to Forte® Pedal set Upgrade Kit

Upgrade your La Prima® Clutch System to an Invicta™ Clutch System with this upgrade kit!

By getting this upgrade kit, you will be able to upgrade your La Prima® pedal set to Forte® pedal set specifications, giving you more and better resistance on your throttle pedal, providing the possibility to easier modulate your throttle input.

This upgrade will also provide you with the ability to customize the look of your setup, by giving you the options to upgrade to the aRGB LED-strip found on our Forte® and Invicta™ pedal sets.

The upgrade kit is simple and easy to install.

 TECH SPECS & BOX CONTENTS

Throttle System

· Die-cast aluminum zero play pedal arm with integrated long durability ball bearings and bronze bushing at the clevis rotation point.

· 16-bit magnetic wireless hall TPS (Throttle Position Sensor) with no mechanical wear and zero maintenance

· Custom throttle curves can be adjusted and 100% customized in the RaceHub software to mimic a real race car butterfly opening. For example, a linear curve in dry conditions and a progressive in wet conditions

· Adjustable pedal hardness

· Adjustable pedal travel

· Adjustable pedal stop

· Interchangeable spring for a bigger step in pedal hardness

· Pedal arm designed for 200 kg of force and a burst pressure of up to 700 kg!

Box Contents

· Throttle Bracket

· Spring Pivot Base

· Throttle Rod

· Hard & Soft Throttle Springs

· Brake Cable Upgrade Kit w. LED

· Latch Bolt

· Rod Bushing

· 2 Bushings ø10xø8

· 4 M6x16 Screws

· 2 M3x5 Screws

· 2 M3 Washers

· Performance Grease

· 2 Brake Pig Tail Cables

AN UPGRADE MINDSET

At Asetek SimSports®, we want to be industry leaders, both in quality and thought. We want to revolutionize the way you buy, use and upgrade your Sim Racing equipment.

When you choose Asetek SimSports®, you buy into a product platform with an upgrade mindset.

Our approach is that, we have not compromised on quality because we want the same reliability and excellent performance throughout our product range. We keep the die-cast aluminum, same quality ball bearings, adjustment screws, and more, but the way we achieve a lower price point is that we have simplified some of the milling processes, and taken some features off. As an example, we have removed the RGB light bar, which is a cool feature, but for most people it will not add to performance.

It is not only the no-compromise focus on quality and performance that is revolutionizing. It is the upgrade philosophy of Asetek SimSports®. The La Prima™ products should be perceived as a platform where you can get in at a lower price point, and you can upgrade the products in stages as you can afford them, or as you progress and grow as a driver. It is better for you, it is better for us, but most importantly, it is better for the environment because you don't throw away all the other stuff you have bought. You reuse everything you have already and get the option to upgrade to the products you desire. To upgrade, you simply buy your preferred upgrade kit, and all you pay for is the upgrade kit itself.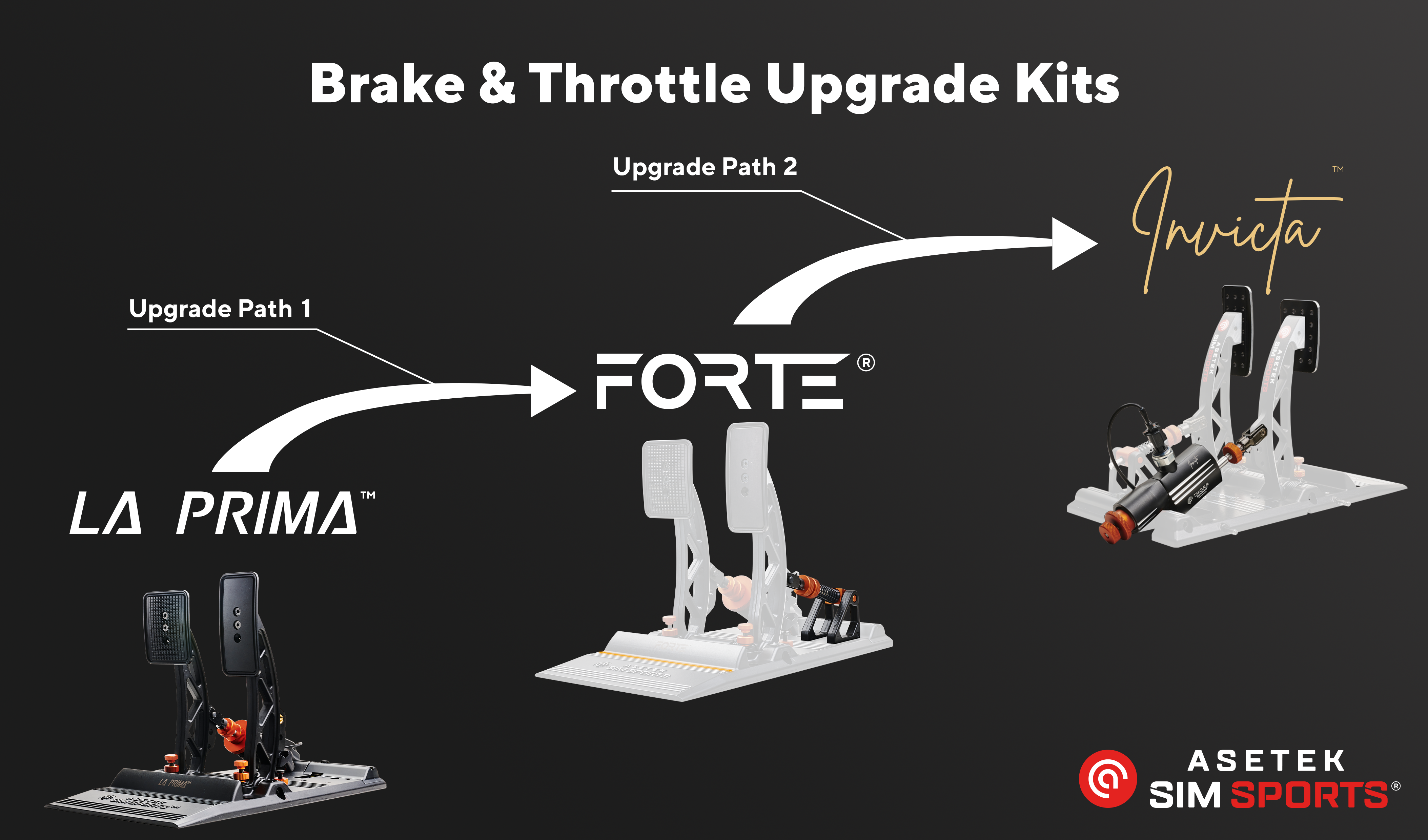 This product has no reviews yet.