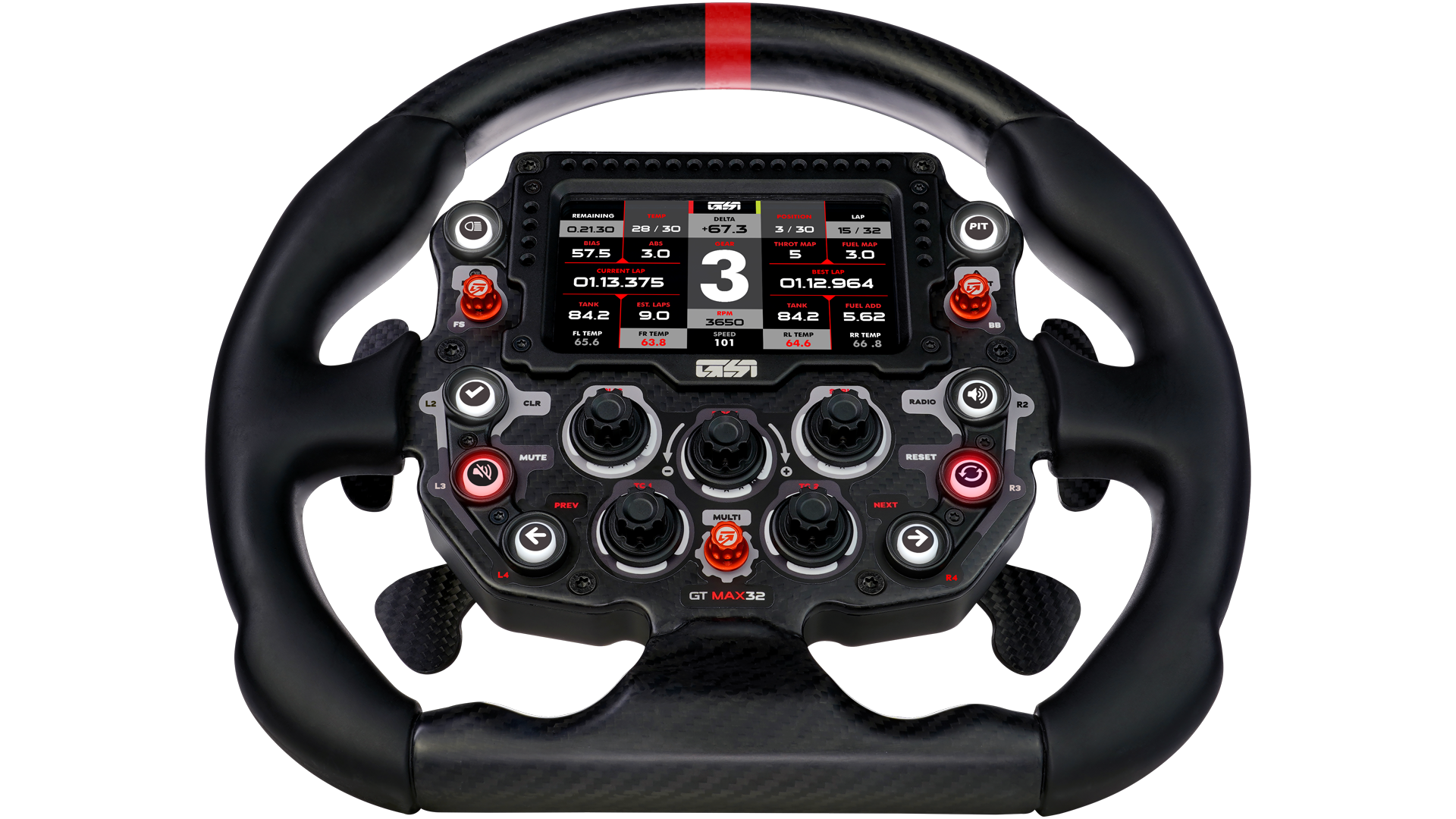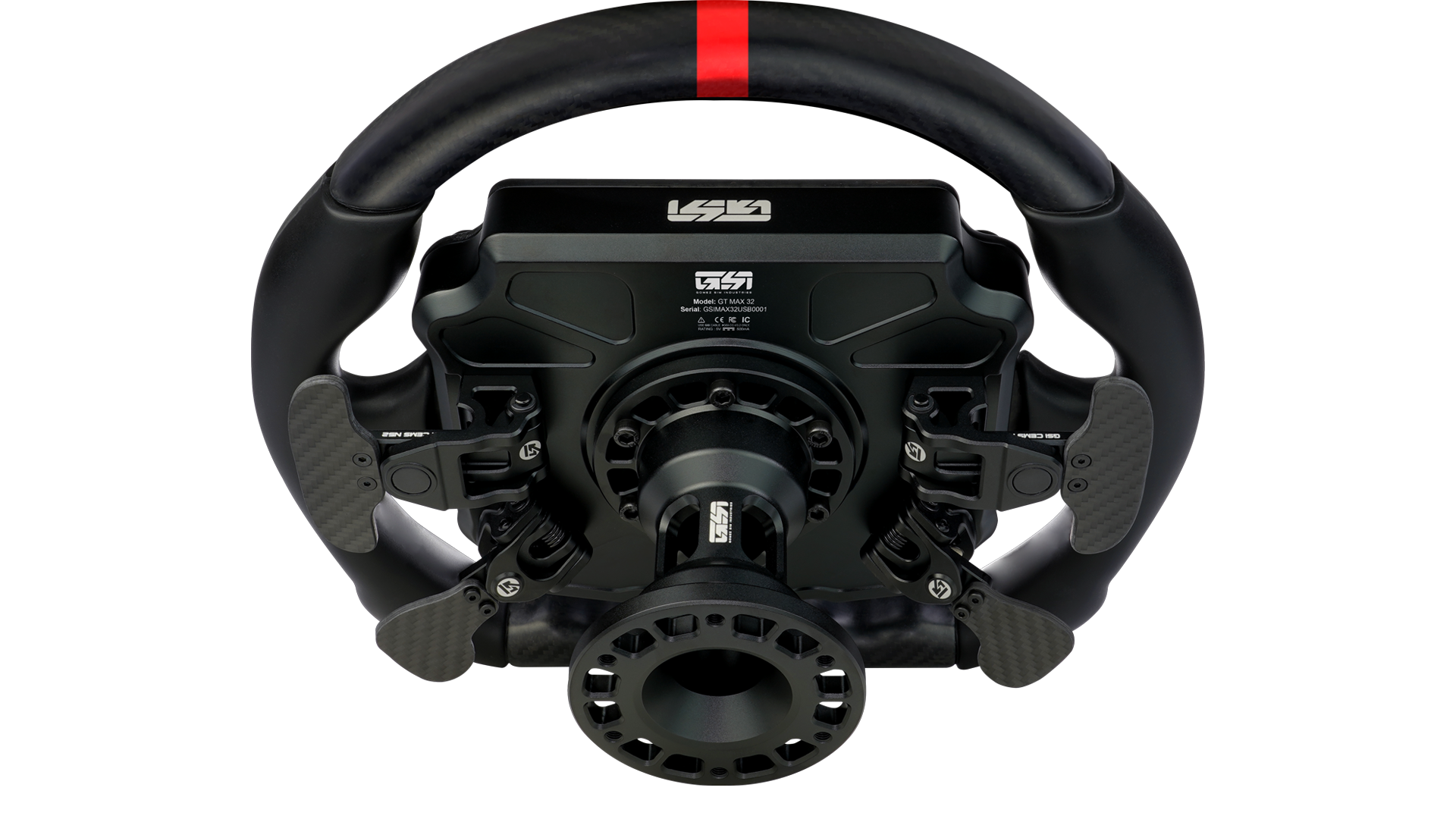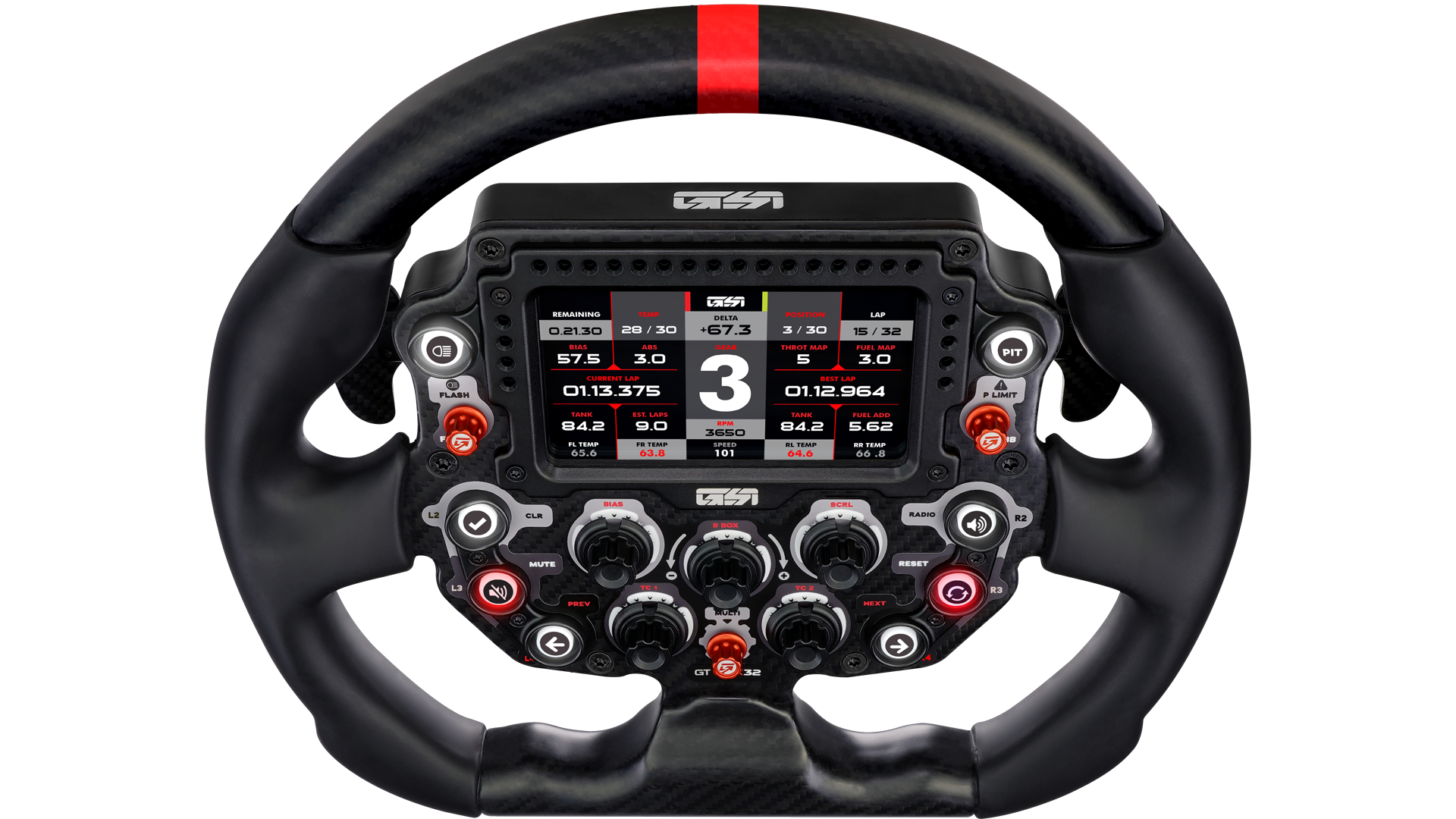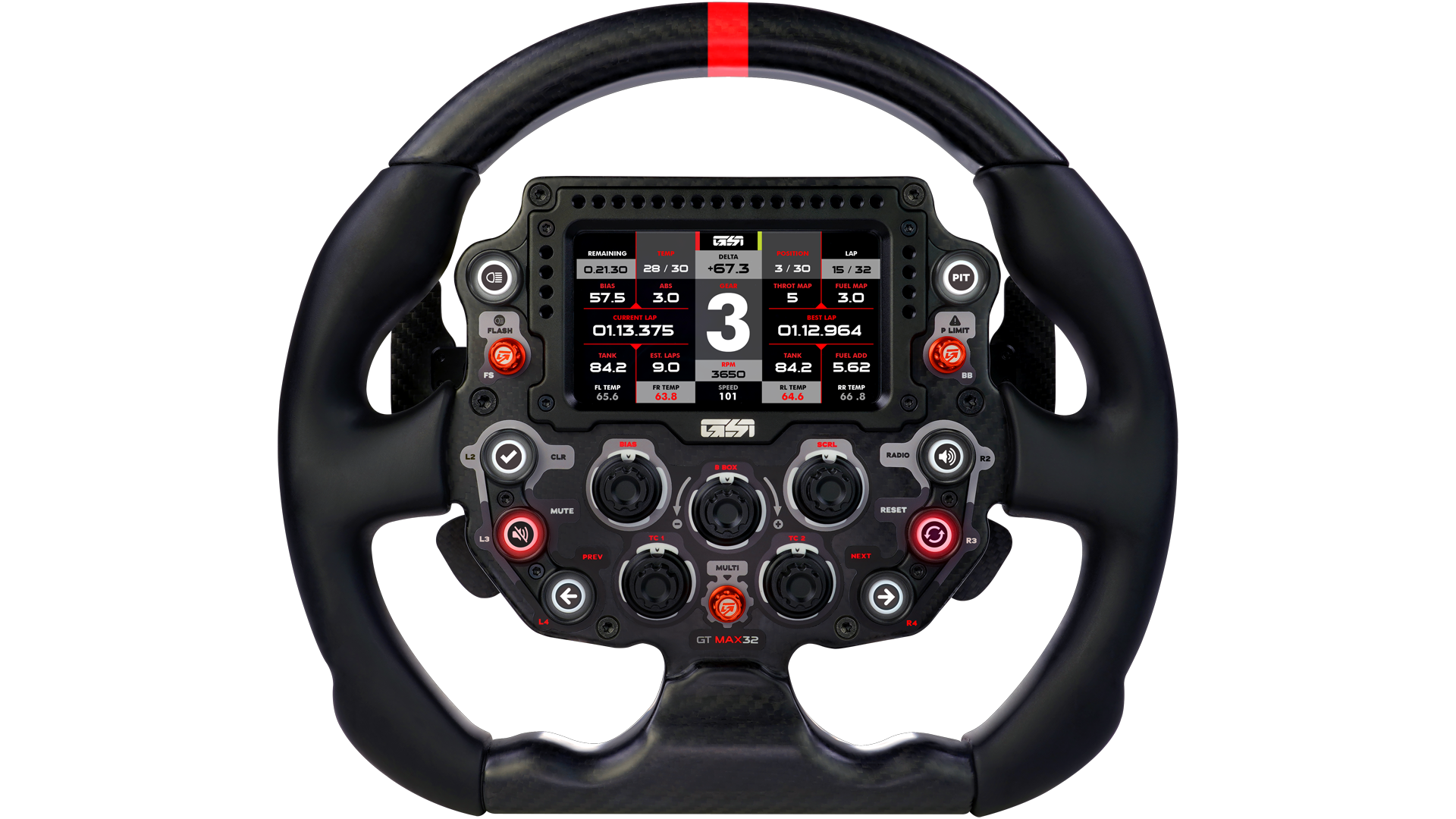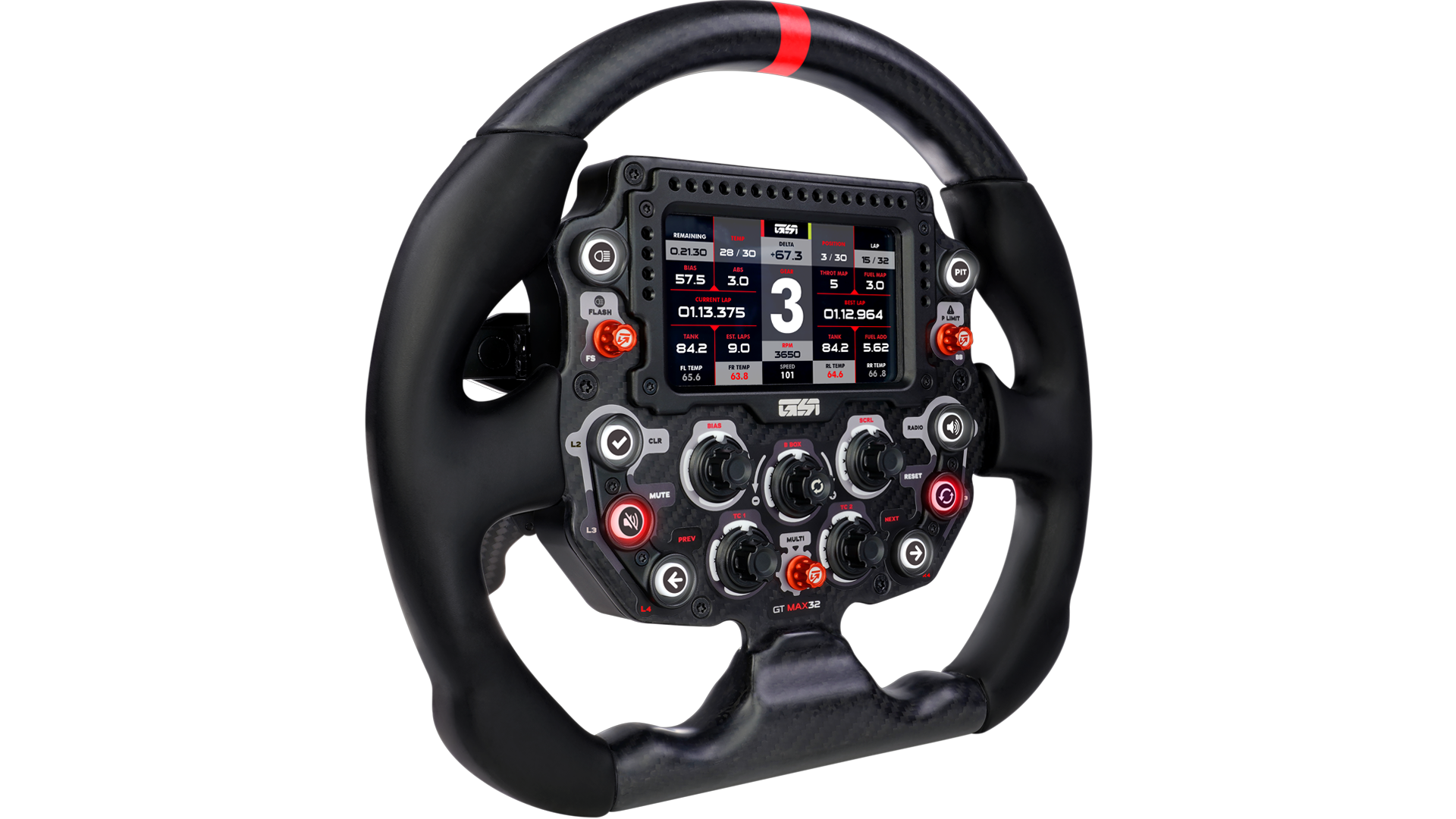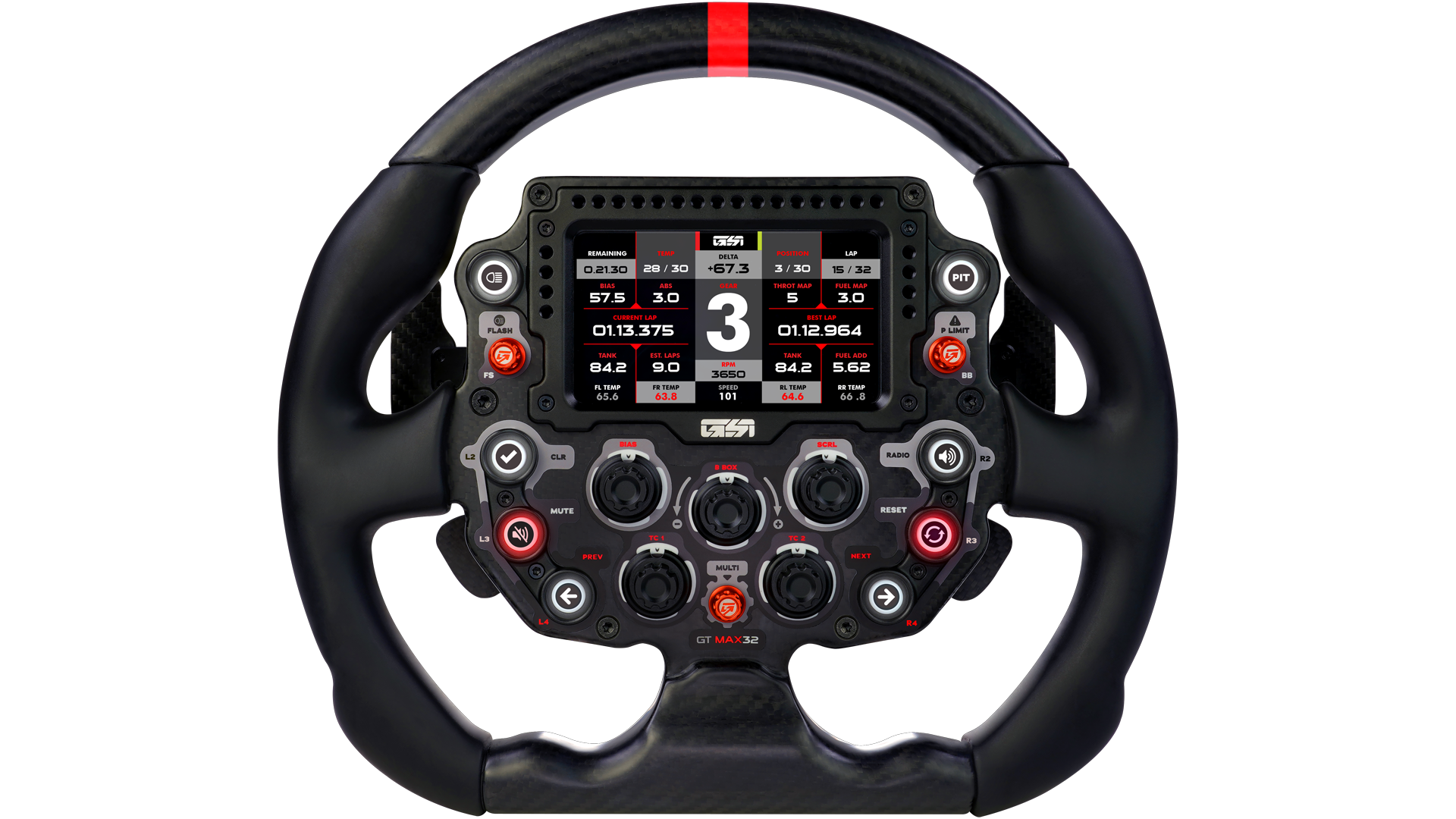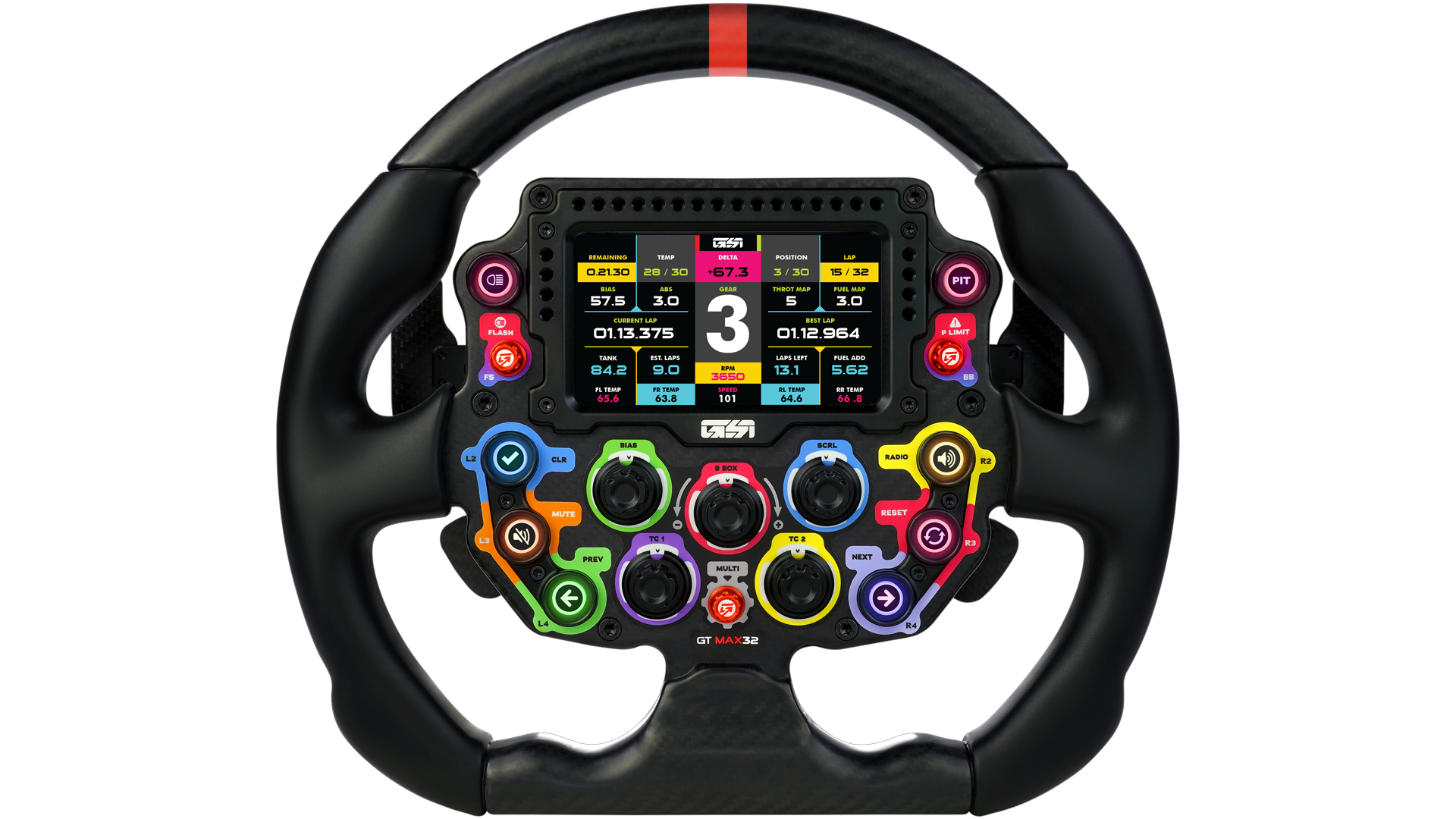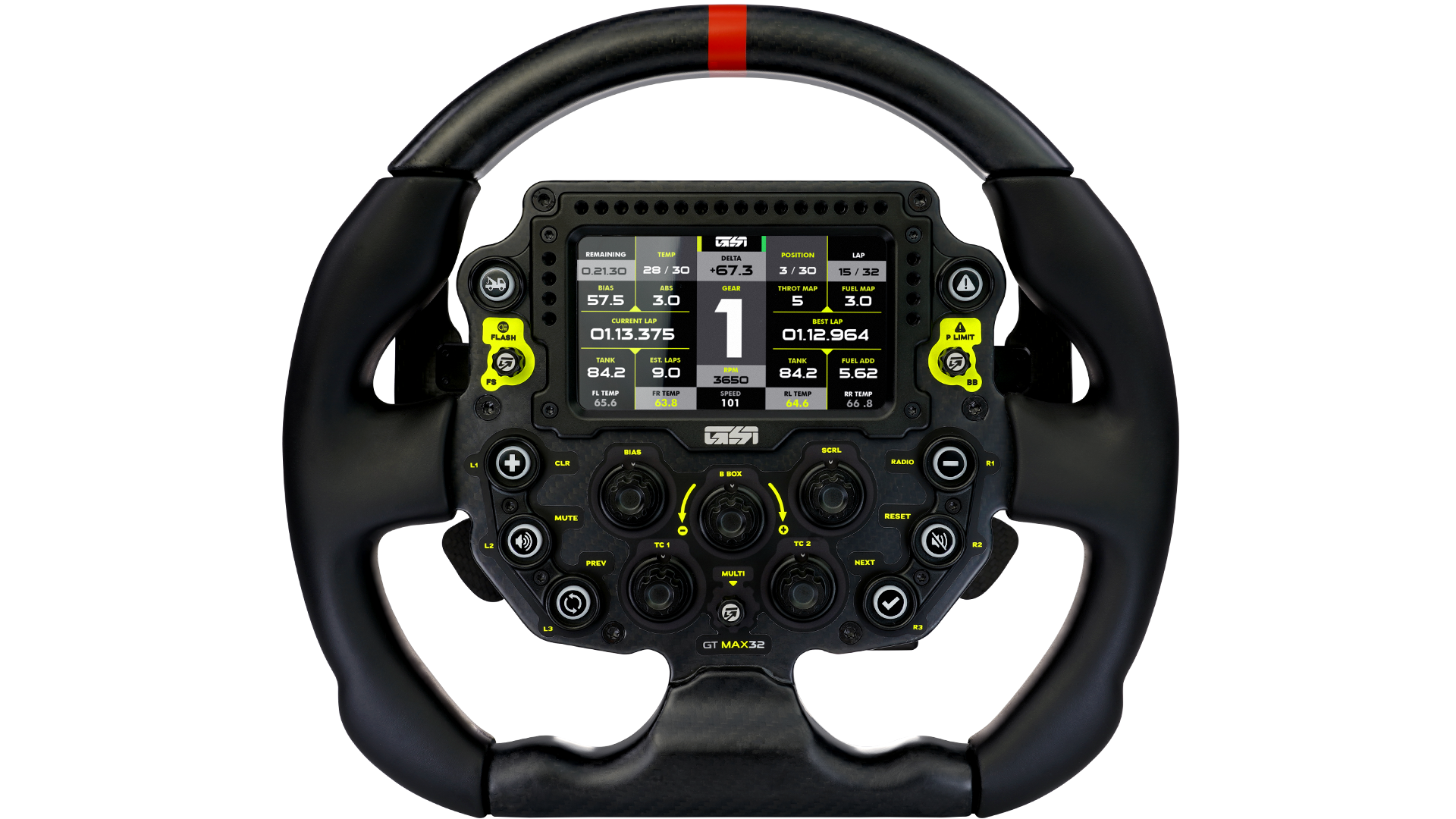 GOMEZ Sim Industries GT-MAX32
---
GOMEZ Sim Industries GT-MAX32 

DETAILS

The GT-MAX32 takes everything we've learned and elevates to a new level of technology including features, construction and assembly. A first for sim racing steering wheels, the GT-MAX32 is made from a continuous molded carbon footprint. The face and the outer circular rim are a single carbon fiber unit with handles overmolded in silicone for maximum grip and strength all while reducing weight.

* Please note. This product is crafted with the finest hand-laid carbon fiber, ensuring its strength and durability. The unique carbon weave may exhibit slight variations and small areas of carbon filler may be present, contributing to the product's one-of-a-kind character.

KEY FEATURES

5" High-Res LCD Touchscreen

4 + 16 + 4 RGB LED Rev Lights

One-Piece Carbon Fiber Construction

Direct-Injection Silicone Handles

6061 Aluminum Components

8 Momentary RGB LED Push Buttons (500 gram force)

5 Backlit RGB LED Push-Button Rotary Encoders with 5-way functionality

3 Seven-Way Multi Switches

"CEMS N52" V2 Shifters

"HSE" Dual Clutches

"Spec 3" Coiled Cable

320mm Diameter

70mm Threaded Bolt Pattern

Extra Label Sheet

COMPATIBILITY

Simucube

VRS DirectForce Pro

Fanatec DD Bases
(via Fanatec Podium Hub)

Accuforce (via Accuforce QR)

Simagic

Most 8nm+ wheelbases

RECOMMENDED CONNECTIONS

GSI Coiled Cable → Powered USB Hub → PC
GSI Coiled Cable → Active USB Repeater → PC

*Non-active USB extension cables are not recommended.

WHAT'S INCLUDED

Hyper P1
GSI "Spec 3" Coiled USB Cable
Extra Label Sheets
AH100 Hub

 not included.

SOFTWARE:

GSI Control Center 

Upon installation, follow the instructions based on your GSI model. The installer will download all the necessary elements you need for smooth operation of your GSI model such as drivers and LED profiles. With GSI Control Center, you will be able to set on board functions for clutch calibration, clutch bite point, dead zones and master clutch selection.

GSI Dash v2

Designed for the GT-MAX32. Can be used on any SimHub compatible display.

GSI Dash v1

Desiged for the Formula Pro Elite. Can be used on any SimHub compatible display.

VoCore Driver

Standalone VoCore display driver. Used in all wheel models with a display.