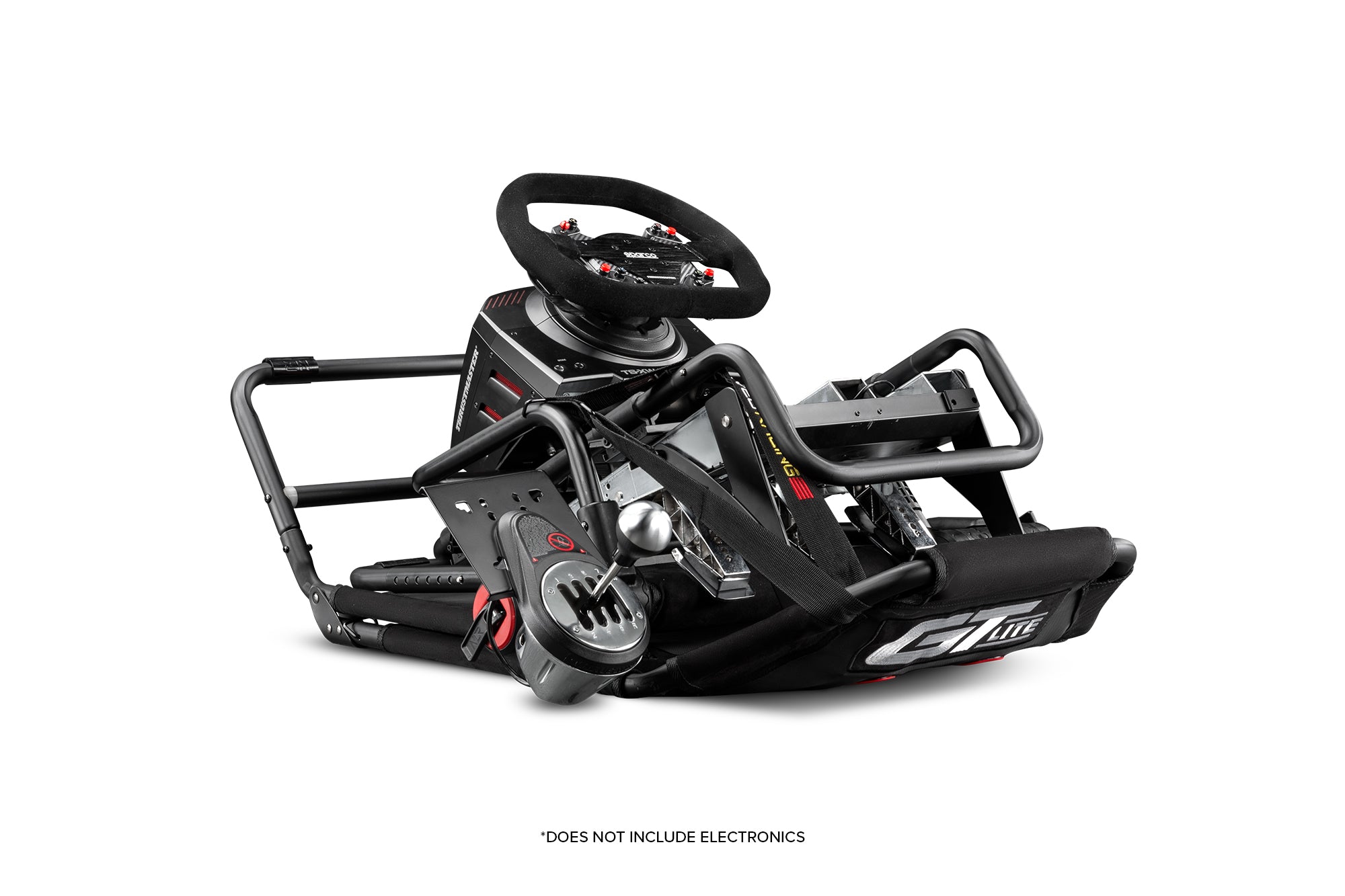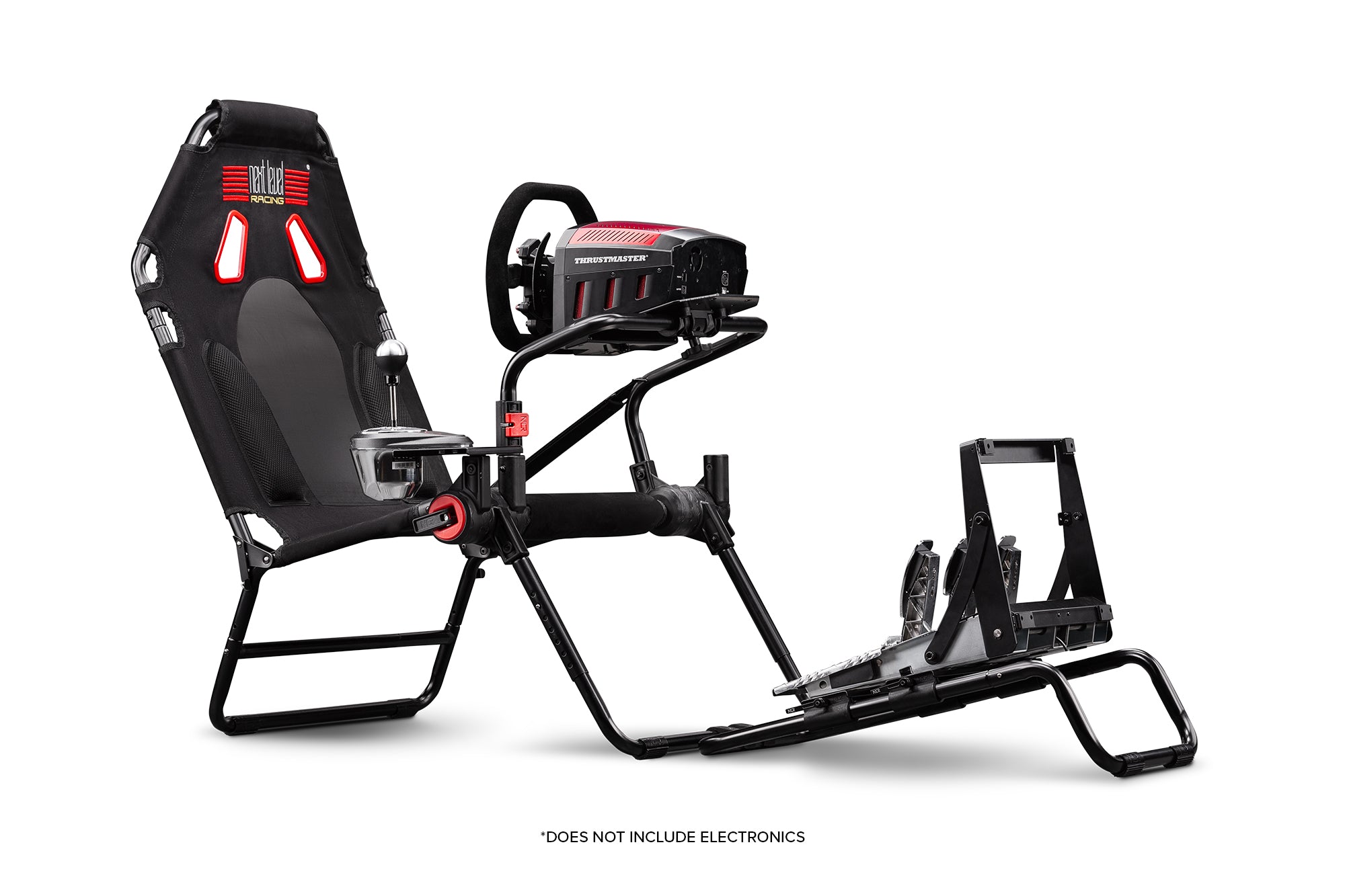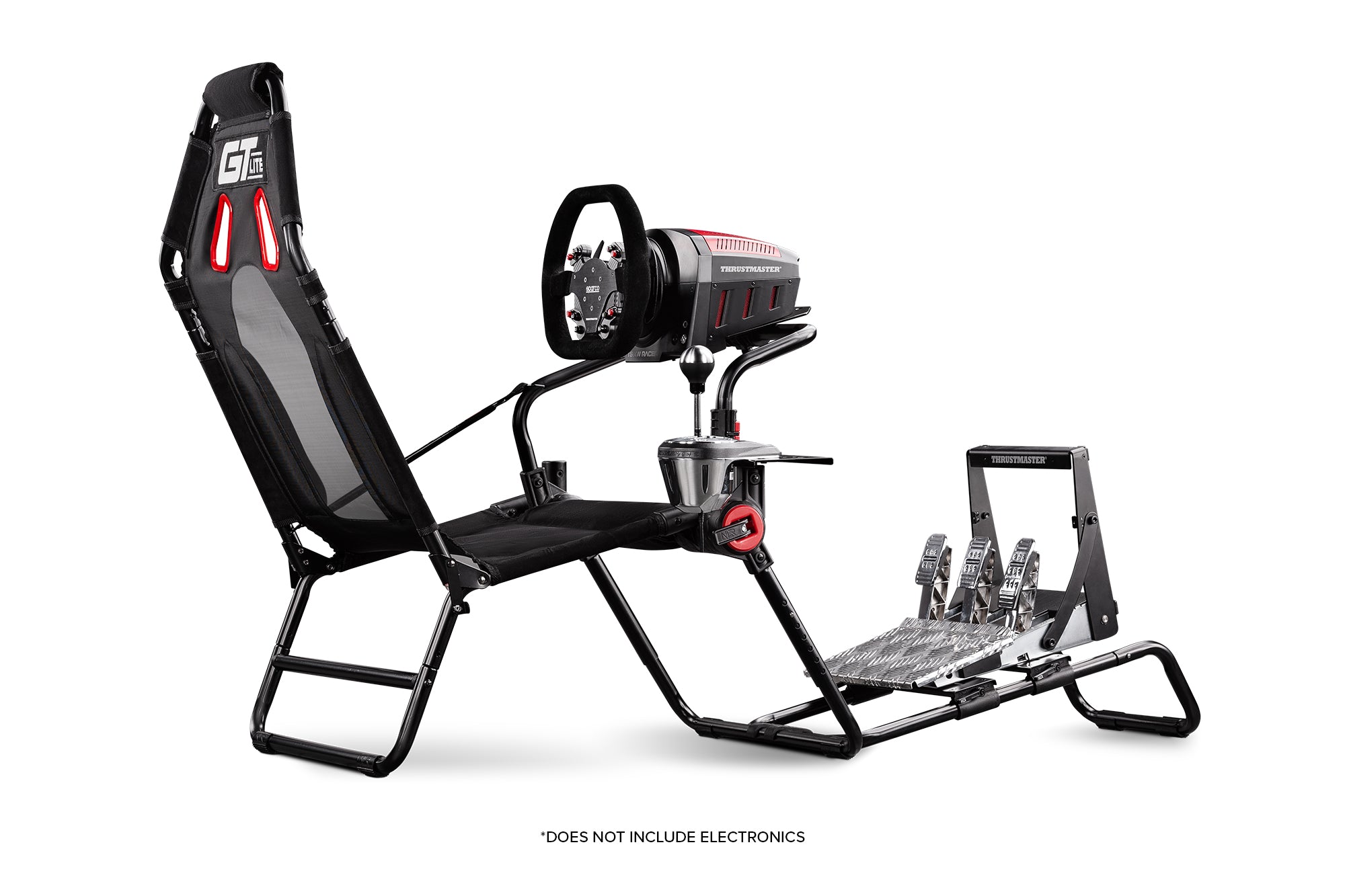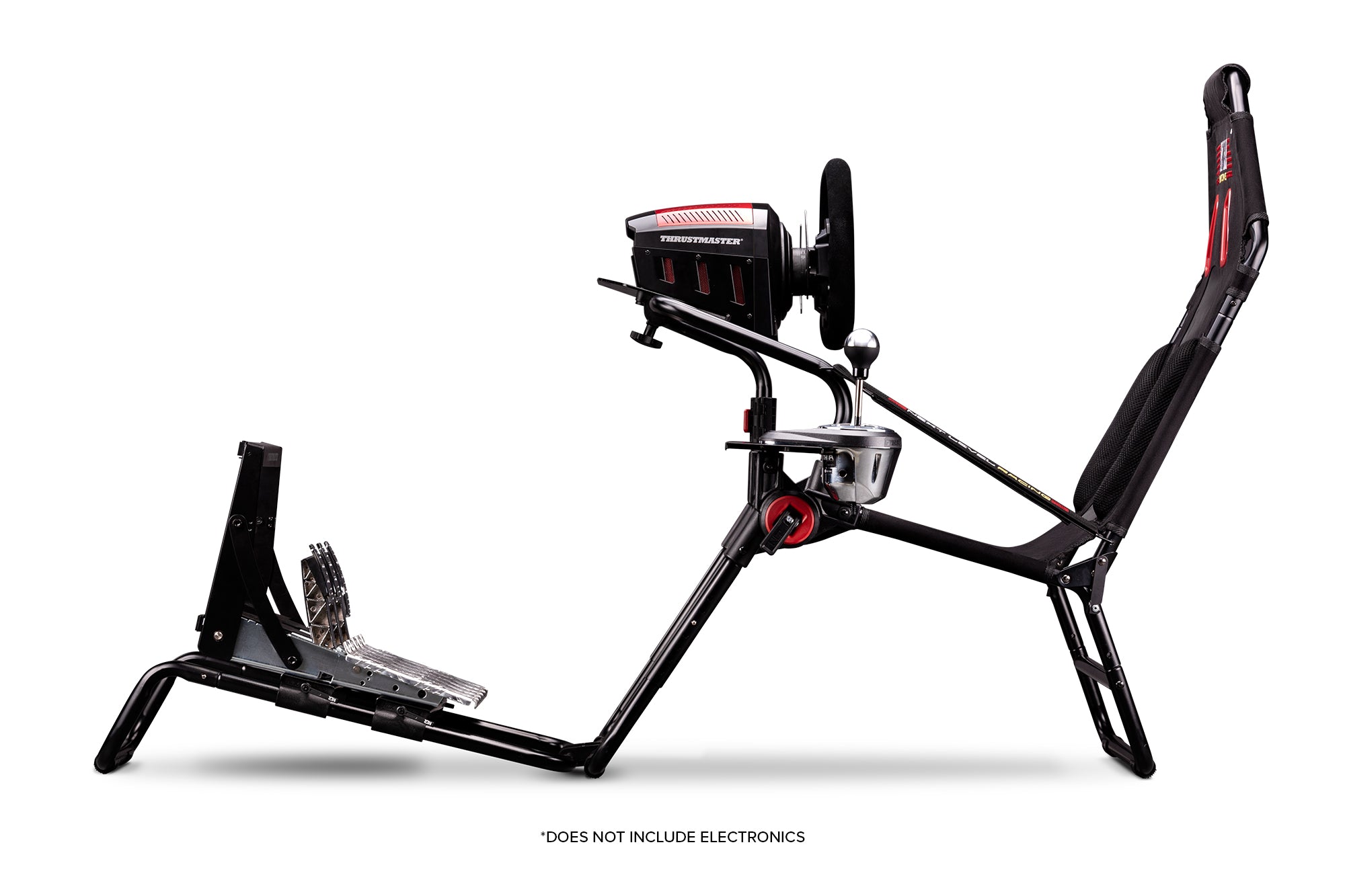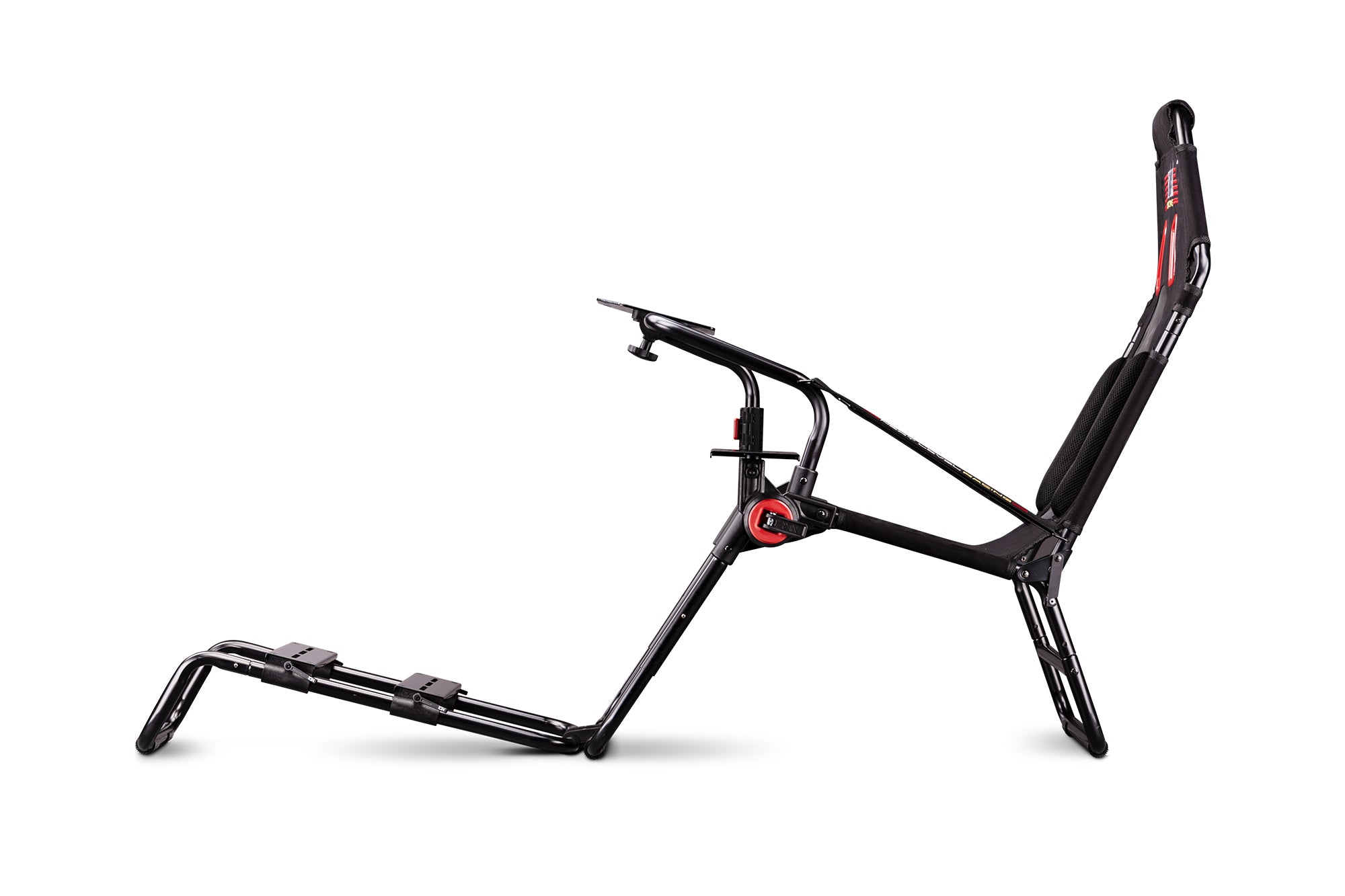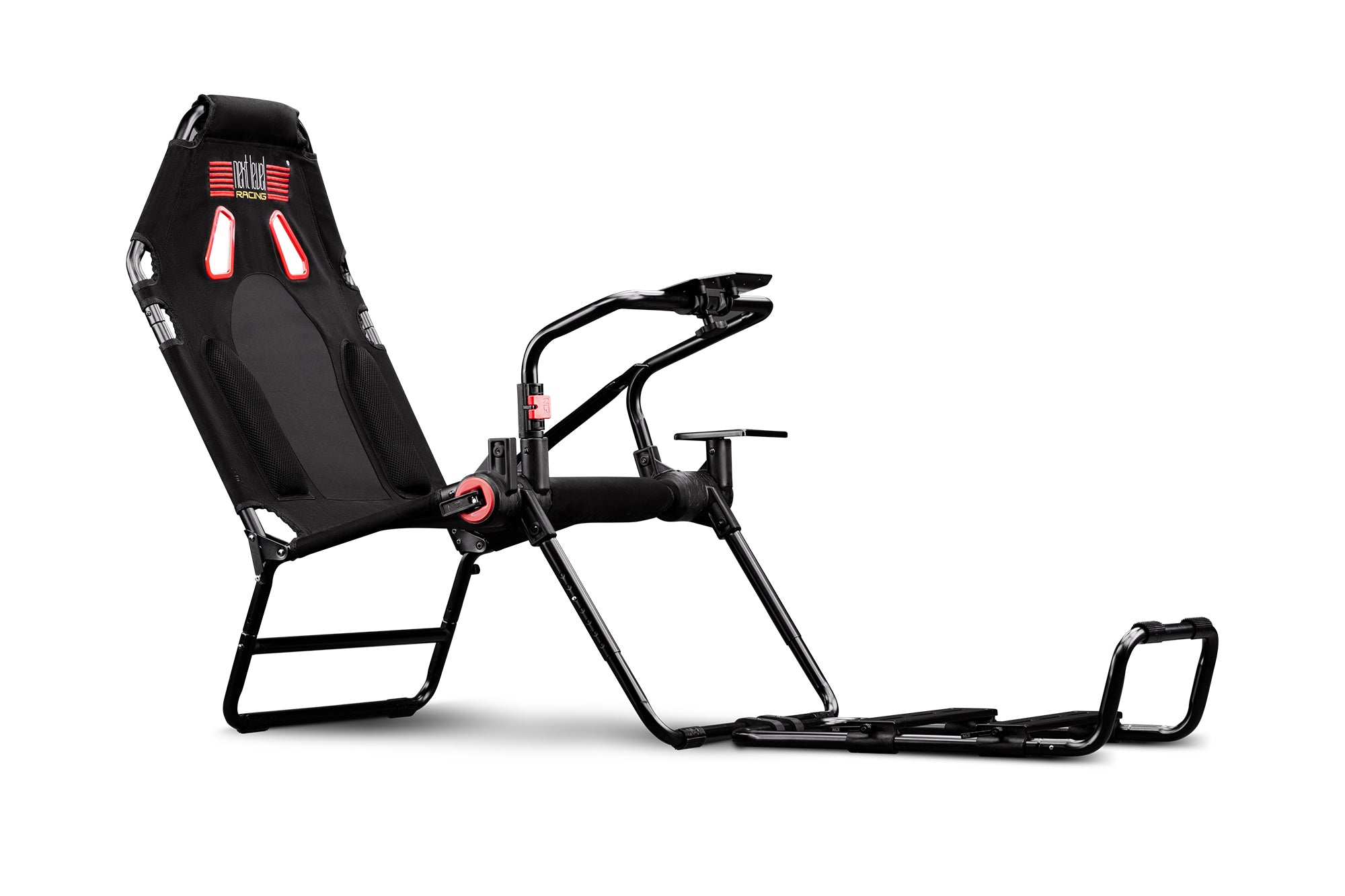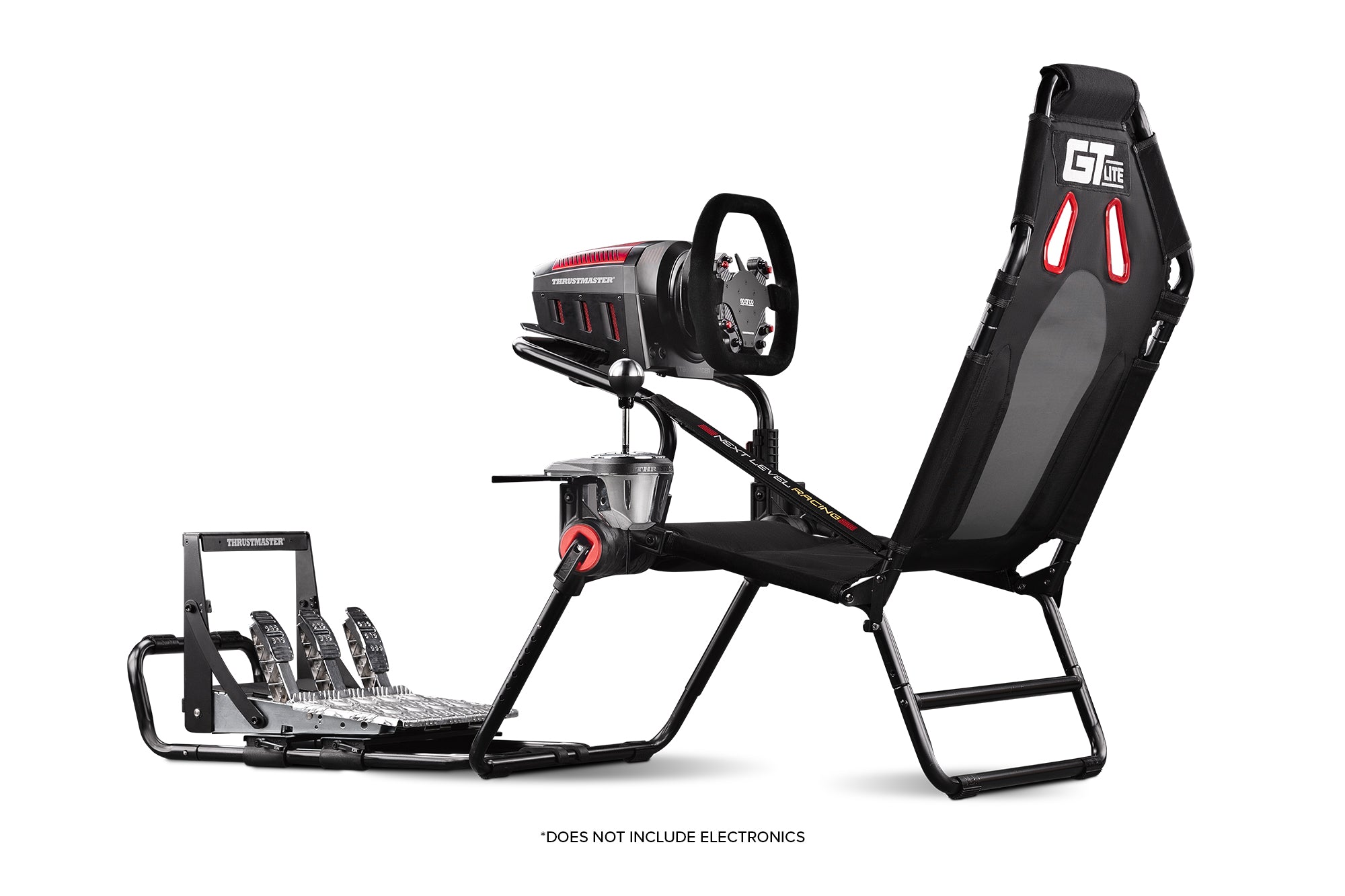 Next Level Racing GTLite Foldable Simulator - NLR-S021
---
Next Level Racing GTLite Foldable Simulator - NLR-S021

Next Level Racing GTlite Foldable Simulator Cockpit - For Gaming - Fabric


Following the popular design of the Next Level Racing® F-GT Lite, the GTlite is the perfect foldable GT position cockpit for users that have limited space but still demand a realistic and rigid racing solution. The innovative Next Level Racing® Hubs provide rigidity while allowing quick setup and easy folding functionality for storage. *patent pending

The Next Level Racing® Hubs have been developed and engineered for over two years to offer ultimate durability and rigidity with each hub being able to withstand 150kg of force to ensure a solid racing position. The Next Level Racing® Hubs also make it a perfect solution for storage, meaning the product can be folded and stored after racing.

The GTlite is pre-drilled to hard mount electronics like wheels, gear shifters and pedals to provide a rigid racing experience as well as full adjustability to ensure different size users can find the most comfortable racing position. The GTlite is compatible with all major wheels and pedals and pre-drilled for Logitech®, Thrustmaster®, Fanatec® and supports wheels that have clamping mounting options. The included Gear Shifter support can be installed on either the left- or right-hand side.

The Next Level Racing® GTlite's unique design folds to pack away even with electronics installed, allowing the user to easily store their cockpit when not in use, making it the perfect cockpit for sim racers that have limited space. This also allows the GTlite to be portable and for the user to take their racing setup from room-to-room when needed.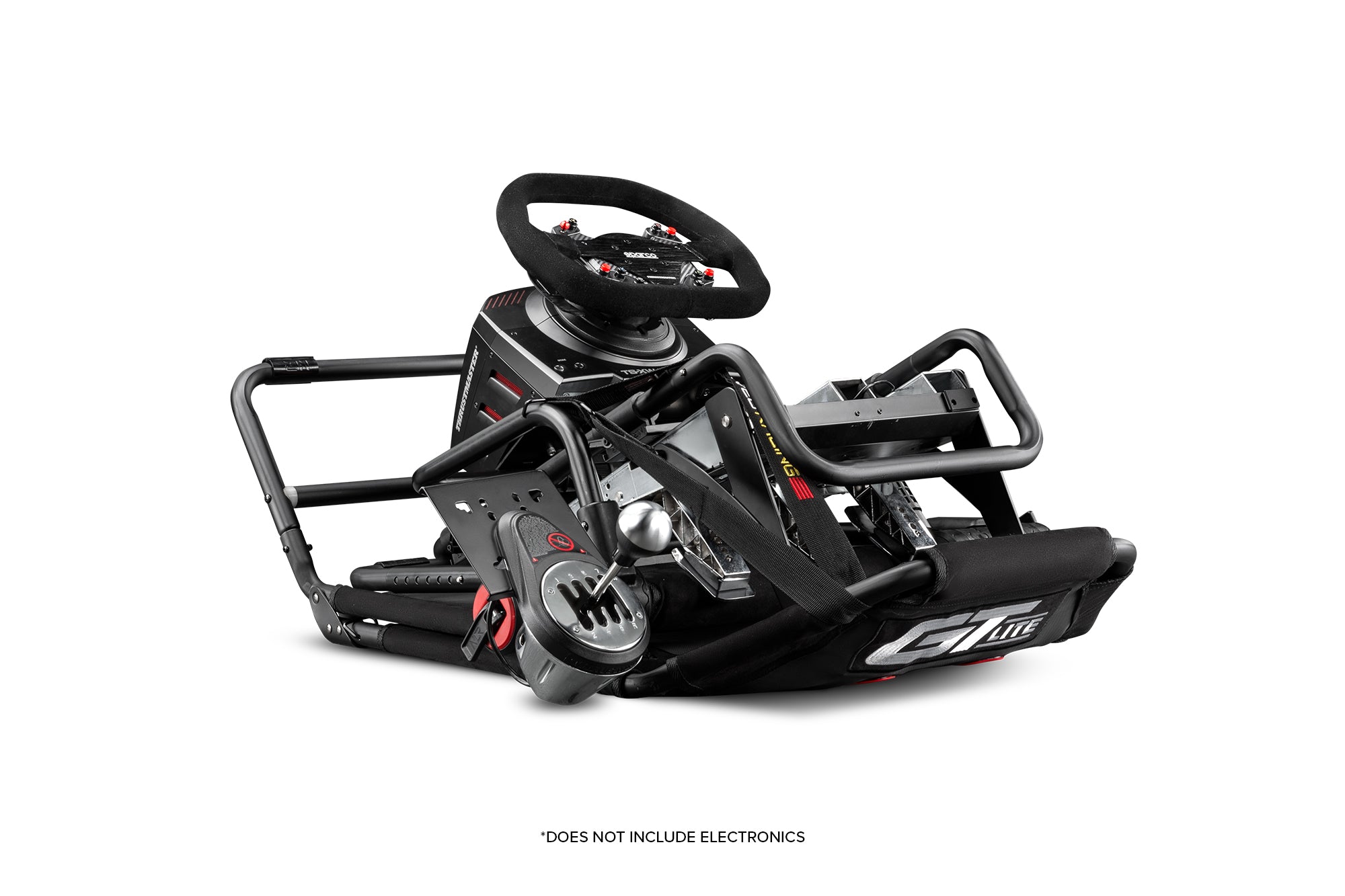 This product has no reviews yet.